Transfers around Athens never were easier. Always on Time.
Either you just need a transfer to/from Athens Airport and Piraeus, or a day trip to Sounio, Athens-Transfer-Pro is the way to go. Professional Taxi Drivers with 20+ years of experience at your services!
Please note that booking for same day is prior to 6 hours
What You See Is What You Get
Enjoy punctual, efficient transfer services that make you confident in your decision to use Athens-Transfer-Pro. Expect to be 100% satisfied, always.
Taxis, vans and minibuses are ready to meet every transfer need you may have. Our professional taxi drivers will get you around Athens, pick you up from Athens airport, drop you off to Athens Ports, your hotel or other location of preference. Always Professional, Always with a smile!
Airport Transfers
Forget the long queues!
Your personal driver will wait for you to pick up or drop you off to Athens International Airport. We will wait for you at the day and time you wish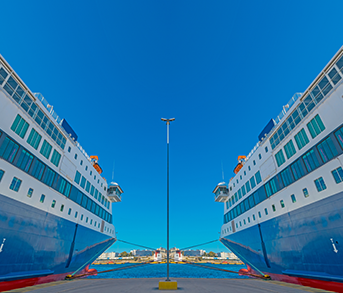 Athens Ports
Make it at no time!Your personal driver will wait for you to pick up or drop you off to all Major Athens Ports (Piraeus, Lavrio, Rafina). We will wait for you at the day and time you wish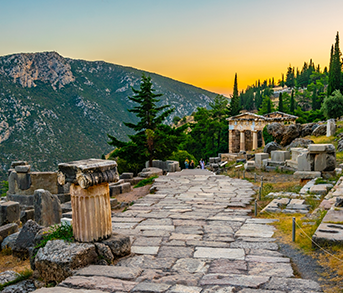 Day Trips
Make the most of your stay in Athens!Find out the majestic sceneries of Sounio, Movemvasia or Arachova with our day tours. Travel at your own pace and preference.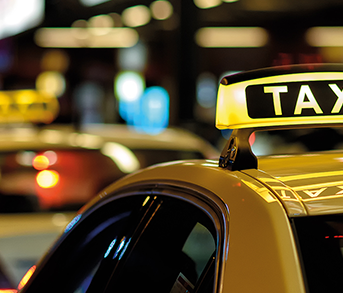 Athens Transfers
Your personal Driver is here for you! We REALLY know Athen, so our Drivers not only can transfer you through Athens but the also offer tips to make the most of your stay.
Why Our Clients Recommend Athens Transfer PRO
We make sure every client is 100% satisfied with their experience and service. No exceptions.
Parfait Aller comme retour : rdv, accueil, conduite … tout a été parfait et pas cher (50€ aéroport à Athènes à 1:30 du mat – 45€ le retour à 17h…) je recommande…

«Επαγγελματισμός είναι να ξέρεις πώς να το κάνεις, πότε να το κάνεις και να το κάνεις». Τι να πρωτοπώ για αυτή την εταιρία …. Την χρησιμοποιώ συνέχεια τα τελευταία 3 χρόνια σε όλα τα ταξίδια μου. Επαγγελματισμός !!! Συνέπεια !!! Οργάνωση !!! Συστηματικότητα !!! Υπευθυνότητα !!! Ειλικρίνεια !!! Ακεραιότητα !!! Άψογη εξυπηρέτηση !!! Σεβασμός προς τον πελάτη !!! Όλα τα αυτοκίνητα πεντακάθαρα με "εκπλήξεις" σε κάθε διαδρομή !!! Οι μετακινήσεις πάντα άνετες και ευχάριστες, και οι οδηγοί ευγενικοί, καλοδιάθετοι, εξυπηρετικοί, και πάντα με το χαμόγελο !!! Αυτές οι βασικές λεπτομέρειες και διαφορές από τις άλλες εταιρείες σε κάνουν να την ξεχωρίσεις αμέσως !!! Την συνιστώ ανεπιφύλακτα !!! Athens Transfer Pro !!! Κύριος Γιάννης Παπαδάτος !!!

Kiriaki Aslanidou
15. December, 2021
Excellent and reliable transfer services I have used them 4 times during my family vacation and each time they have been perfect in service. Punctual, courteous, reliable and very polite. Can't ask for more. Next time in Athens I won't even think twice before using their service and my favourite is Nikos who drove us thrice. A gentleman with knowledge of all over Greece and will provide you with suggestions if you need !

Siddharth A
31. October, 2021
Transfers & Tours Excellent company run by excellent people/drivers. We arranged both a transfer from/to the Airport and a trip to Poseidon Temple and Marathon. All was on time / puntucual and perfectly arranged! Giannis was extremely supportive helping us organize the itinerary in the most efficient way. Strongly recommended!

Barbara S
2. October, 2021
Amazing service! I strongly recommend this taxi company. Everything is excellent and I now only call them while in Athens.
Trasferimento aeroportuale. Servizio impeccabile, minivan pulito. Autista preciso e disponibile. Ci siamo affidati sia l'andata che per il ritorno. Da consigliare.

Giorgio M
5. January, 2020
Transfer to airport The best service when it comes to Communication, comfort and price. Very prompt and polite.I have used the service twice so far and cannot recommend it enoughThank you

Virginia A
5. January, 2020
Safe, smooth, best Great driving, great service, English speaker driver, in time and with all the amenities you may need. Best in Greece

Suberbus
8. December, 2019
Σαν στο σπίτι σου! Δωρεάν νερό,δωρεάν WiFi!!! Ο Γιάννης εξαιρετικός άνθρωπος από τη πρώτη στιγμή νιώσαμε άνετα μέσα στο αυτοκίνητο του! Ευχαριστώ για την εξυπηρέτηση!!!

Aggelos x
3. December, 2019
Amazing service I've been very lucky to find this taxi company, as the service is excellent, with English-speaking drivers. After a first bad experience with taxi in the city, I can say that I felt very safe traveling with Athens Transfer Pro. Thanks Papadatos!

Alessia
23. November, 2019
See the cost of your transfer and get a quote
Simply fill out our 3-step booking form and book your next transfer in Athens